COMPANY OVERVIEW
I.T. Consulting and Recruitment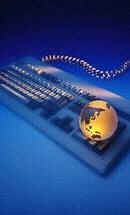 TOP 4th GL specializes in web development, e-commerce, database development, legacy systems and information technology staffing. In 1992 we started as Information Technology consulting specialists and over the years we have grown into a full service I.T. firm offering comprehensive solutions for all aspects of your I.T. needs. Our highly trained and skilled consultants specialize in designing and implementing a wide variety of data driven products.

TOP 4th GL provides end-to-end services to clients worldwide, utilizing a flexible and cost efficient delivery model that combines on-site and off-site operations. Whether you are interested in launching your first website or looking for onsite I.T. consultants or outsourcing a project from the analysis to the implementation phase or anything in between, TOP 4th GL can meet your needs.
Services and capabilities
From providing consulting and systems integration services to managing I.T. and business functions on behalf of our clients, TOP 4th GL provides an all-encompassing offering that includes the planning, design, implementation and management of highly effective I.T. environments and solutions. Our delivery capabilities include onsite, home-shore, near-shore and off-shore options, giving our clients the flexibility to choose the model that best meets their needs.
OUR TEAM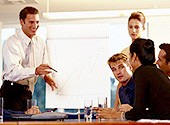 TOP 4th GL comprises designers, developers, analysts and managers known for their competence, professional standing and energy. They have been recruited on the basis of the quality and breadth of their experience, as well as on their sense of initiative, service, innovation and team spirit. We call our employees "members" because all who join our ranks fully participate in building a world-class company. TOP 4th GL members have strong industry backgrounds - many having worked in their client's industries for years - and have expertise in both the business and technology sides of the business.
To keep pace with the most recent developments in technology and management, TOP 4th GL ensures the on-going training and professional development of its members. This assures the client the best business solution.
TOP 4th GL's growth as a company is attributable, among others, to the commitment of all of TOP 4th GL's members to the company's fundamental mission - Provide Clients with Value Added Results - which the management has always embraced.