DATA BASE SERVICES
TOP 4th GLís Database Services team can provide or enhance the database administration and monitoring of your Oracle, Sybase, SQL Server, and DB2 databases among others. With services ranging from specialized database tuning to complete operational administration, our team of highly skilled professionals can provide database services that correspond to your business needs.
Our managed database services can assist you in lowering your support costs by offering resources only when you need them. By contracting your database support through TOP 4th GL you can:
Focus on what is important for your business
Avoid the costs of hiring and retaining high-priced DBAs
Minimize or eliminate training costs for your DBAs
Receive regular maintenance & monitoring of your databases
Tap into a pool of DBA knowledge provided by a team of highly skilled professionals
Access our Support Centre to reach experienced DBAs to help with your database problems
Increase resource coverage as required for large projects, vacation, and sick time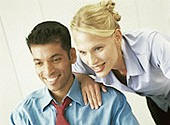 We keep your databases running smoothly by providing remote daily proactive or real-time advanced monitoring. This monitoring prevents situations that cause immediate database failure therefore eliminating the high costs that result from downtime. We contribute to your peace of mind by our ability to immediately respond to these events before they become major problems.
TOP 4th GL has the expertise to perform a complete assessment and documentation of your environment, as well as thorough backup & recovery and security reviews. Our highly trained and skilled resources ensure efficiency, reliability and consistently high-quality service levels.
TOP 4th GL offers the flexibility of on-site or remote support with a vast array of managed services including performance tuning, backup & recovery solutions, security methodology and data migration. We can work directly with your existing DBAs, develop a full database outsourcing solution for your company, or provide any range of services in between.